12-27-2015 08:00
Prepping for a Patriots and Panthers Super Bowl
by The NFLW Team | 12-27-2015 08:00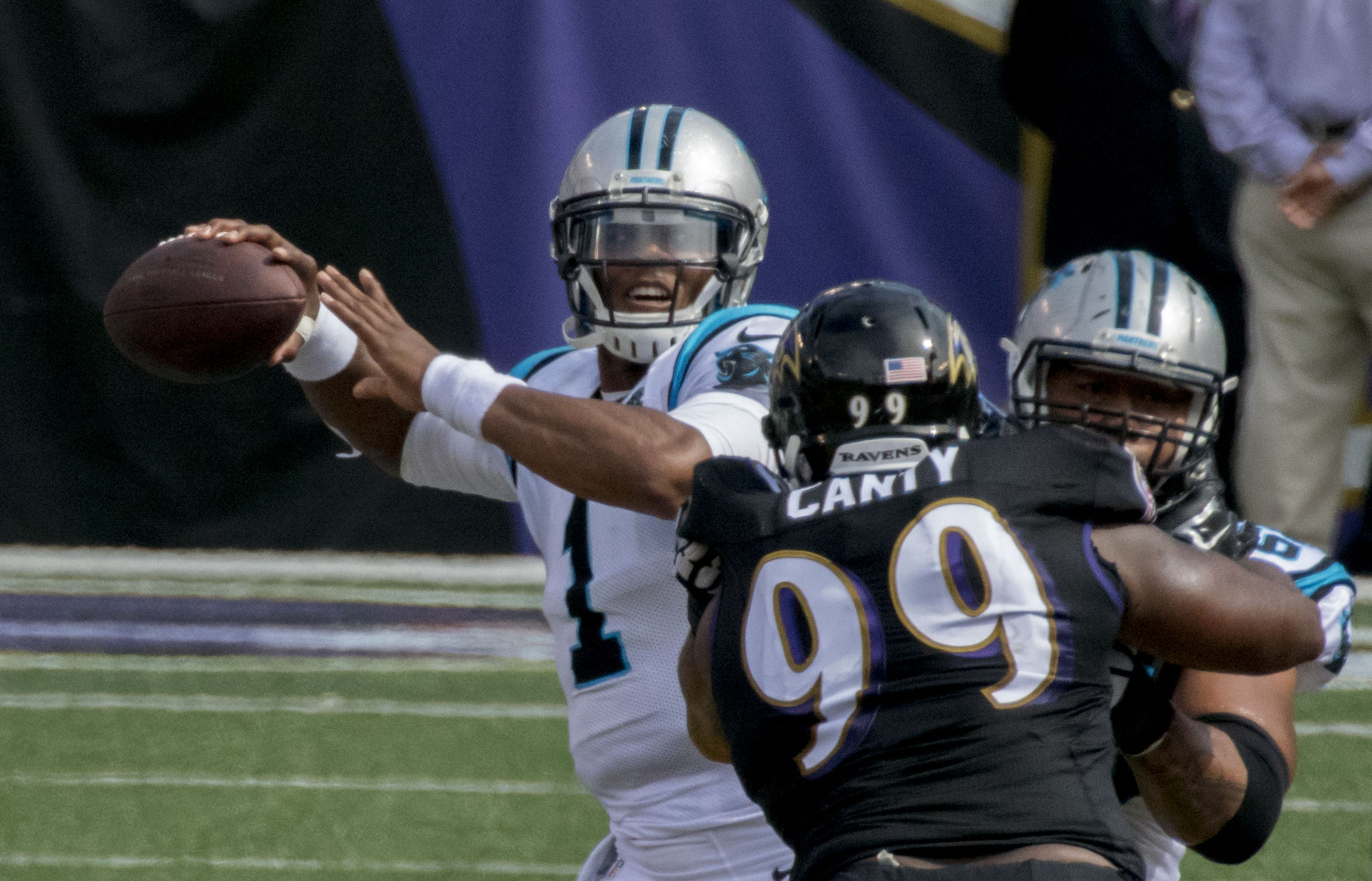 Cam Newton.
There are still a few games left in the regular season and while we're not ones to count our chickens before they hatch, we're already dreaming of potential Super Bowl match-ups. There's one possibility that we're particularly excited about and that would be a rematch of the New England Patriots and the Carolina Panthers. Both teams are playing terrific football this year, and if the two were to meet up in the big game, the real winners would be sports fans.
Fair weather fans will find themselves in luck for Super Bowl 50 if they're looking forward to nice weather on game day. The championship will be played at San Francisco's Levi's Stadium where it hasn't rained for the past 18 games . However, it is important to bear in mind that January and February are the rainy season for the northern part of California so it might not be a bad idea to pack a poncho should you head out.
According to NFLWeather.com NFLWeather.com, the Panthers have only had to play one rain game so far this season. Also, all of the team's closest games that have been won by less than a touchdown have occurred when it was either overcast or raining. Overcast skies are currently predicted for the Panthers upcoming game against the Atlanta Falcons (which won't matter in the Georgia Dome , which could turn out to be one of the toughest challenges to its perfect season yet.
Carolina and New England previously met in the Panthers' only Super Bowl appearance back in 2004 in what is largely considered to be one of the better played and more exciting Super Bowls in recent memory. That's not even counting the additional frenzy caused by a certain "wardrobe malfunction" that took place during the halftime show of Justin Timberlake and Janet Jackson. While halftime won't have nearly the same amount of fireworks with Coldplay scheduled to perform, the game has the potential to be just as good as both squads are arguably among the best either franchise has ever put on the field.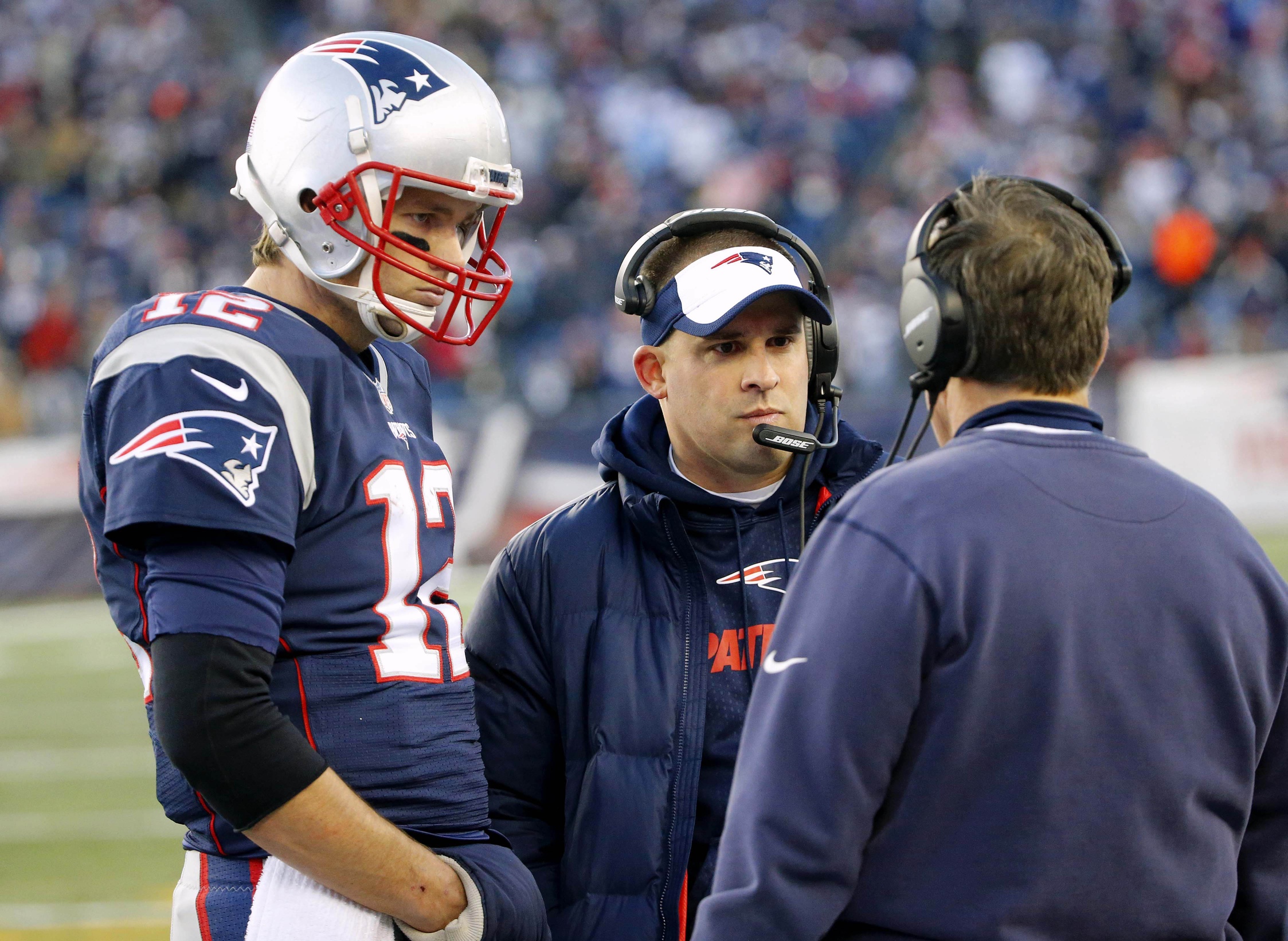 New England Patriots. Photo courtesy of USA Today.
Panthers quarterback Cam Newton is staking his claim for league MVP and has helped lead the Panthers to a franchise best 12-0 start. Meanwhile the Patriots continue to do what the Patriots do, win with clinical efficiency. Although, the effectiveness of the New England offense has been greatly hindered by injuries to star tight-end Rob Gronkowski and wide receiver Julian Edelman.

As of right now, the two teams are co-favorites to win the Super Bowl, though we'd have to give the edge to the currently undefeated Carolina Panthers. By this point in the season, the Panthers have proven that their success is much more than just a fluke. Also, Newton's performances have only continued to improve in the clutch. Whether rain or shine, the Panthers have been able to weather all comers regardless of conditions. If nothing else, that fact proves the drive and versatility of this dynamic offense. The quarterback put up his best performance of the year in a barnstormer against New Orleans where he threw for 5 touchdowns in a 41-38 victory.
According to Bwin News, the Patriots lost the last two Super Bowls that they were favored to win (Super Bowl XLII and Super Bowl XLIV) and generally perform better as underdogs or slight favorites (7 or fewer points). So in a bizarre twist of fate, Carolina's success could work in New England's favor. In last year's Super Bowl against the Seattle Seahawks, the choice of which teams was the favorite was a toss-up. And sure enough, it was a close match that the Pats won 28-24. It was also played in a dome, which meant the weather wasn't a factor. That being said, it's clear from the Pats' past few seasons that, rain or shine (or snow!), they tend to win.
The Patriots will desperately need all the offensive weapons they can get if they want a chance of home field advantage for this year's playoffs. As of this writing, both safety Patrick Chung and Rob Gronkowski have returned to practice (the latter sporting a knee brace), which definitely bodes well for New England's chances going forward. Edelman is expected to return by the end of the regular season, as is Danny Amendola (aka Edelman lite), but we'll have to wait and see if that will be in time to help the team. Meanwhile if the Panther's can remain healthy, there's no reason not to expect them to keep pounding all the way to Super Bowl 50. The largest variable will be the weather at Levi Stadium Santa Clara which is located on San Francisco bay at the Southern Top of the Pacific Northwest rainforest. There could very well be a February downpour similar to the one the Bay Area just experienced in this El Nino year. But on the bright side, if it's raining in the Bay Area, its snowing in Lake Tahoe. Bring your BBQs, rain coats and your skis.