08-14-2015 12:00
Top Five Rookie Quarterbacks: Fair Weather Friends?
by By Will Strome, Staff Writer, NFLWeather.com | 08-14-2015 12:00
A pair of NFL franchise's have their fates laying in the hands of two young, unproven rookie quarterbacks and it's up to these rookie QBs to restore glory in Tennessee and Tampa Bay. Marcus Mariota and Jameis Winston will gear up for the first full round of preseason games this weekend.
Since 2008, 15 rookie QB's made their NFL career debuts during the first week of the regular season. Of those 15, only six were victorious. So what can we expect from both newcomers? Let's down the top five (potentially) starting QB's in the upcoming season….
Marcus Mariota. Photo courtesy of USA Today
#1: Tennessee Rain & Marcus Mariota:
As of Wednesday, August 13th, it was reported that Mariota has yet to throw an interception in Titan's camp. Is this a meaningless statistic or an indication that the Titans franchise is finally ready to compete again in the AFC South?
Mariota was a top-shelf college quarterback in the high-octane Oregon offense where he rarely turned over the ball. Titans offensive coordinator Jason Michaels, who previously worked with Phillip Rivers in San Diego, runs a balanced attack and should be a comfortable offense for the 2014 Heisman Trophy winner.
Things get tougher for QB's when the weather goes South but Mariota is no stranger to the elements. Having grown up in Hawaii and played collegiately in the Pacific Northwest, a wet weather offense part of the game plan. Remember the Ducks' 51-13 thrashing of Arizona in the 2014 Pac-12 title game? On a drenched field in Santa Clara, CA, Mariota went 25-of-38 for 313 yards, threw two touchdowns and produced three on the ground. Mother Nature doesn't slow this kid down.
#2: Tropical Storm Tampa & Jameis Winston:
Unlike Marcus Mariota, Seminole Heisman Winner Jameis Winston has an absolute cannon but his accuracy is less impressive. Early season INT's are common for rookies so there's no need for Bucs fans to panic. Just look at Andrew Luck's debut back in 2012, the Colts were thumped 41-21 by the Bears and Luck threw three picks. Three years later, he's arguably the best Quarterback in the league. Winston just needs some practice in the new offense. But, just last week the Buccaneers had to cancel an open practice due to heavy rain.
Having played at Florida State where afternoon showers are common, Winston has plenty of rain games under his belt. At FSU, Winston was exceptional when the weather took a turn for the worse. Last season, Winston went 22-for-33, 281 yards and a touchdown in a November downpour versus Boston College in Chestnut Hill. With a big frame and decent mobility, Winston can be a dangerous weapon on a soggy field.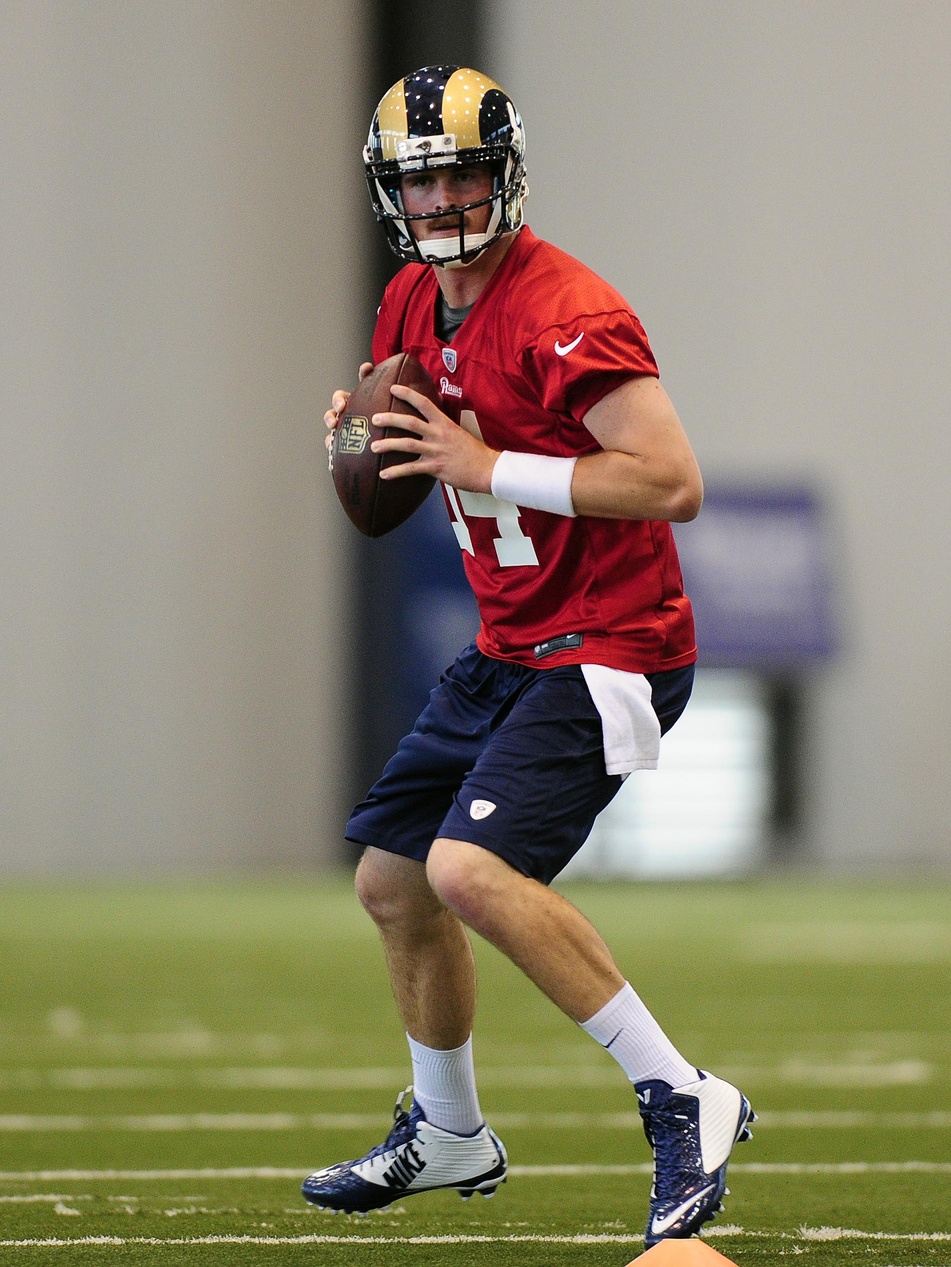 #3: New York Slush & Bryce Petty:
With Geno Smith out for an extended period of time after getting sucker punched by his teammate, the New York Jets will take a long look at all their options before announcing a week one starter. Ryan Fitzpatrick is the heavy favorite to line up under center but don't count out rookie QB Bryce Petty. The former Baylor University quarterback is a proven winner, posting a 21-4 career record and holding 31 school records, despite following in the footsteps of RG3.
In one of his most recent weather-impacted games, Petty and Baylor shelled Oklahoma State 49-28 on a damp and dreary evening. The rain didn't slow Petty down at all, going 18-for-29, 262 yards and a pair of touchdowns. Despite being labeled as a raw talent, Petty could be the spark this sorry Jets team sorely needs. If not, there's always the Mets.
#4: St. Louis Steam and Sean Mannion:
Currently third on the Rams depth chart, Sean Mannion is likely to be a long shot week one starter. St. Louis has added Nick Foles from Philadelphia who is the expected starter and Austin Davis is penciled in as the backup. But a strong camp from Mannion could earn him the right to take snaps with the second team and he could be called upon if Foles goes down for the second time in as many seasons.
The former Oregon State Beaver was a four-year starter and shattered school records during a torrential downpour against the Colorado Buffalo. Mannion threw for 414 yards, six touchdowns and set a single-season school record for his fifth 350-yard outing. Don't expect to see this kind of production for Mannion any time soon, given the Rams play in a dome. And don't forget, former Texan Case Keenum is also in the St. Louis QB mix.
#5: Green Bay Blizzards and Brett Hundley:
Without an injury to Aaron Rodgers, there's a good chance Brett Hundley of UCLA won't see the field this season. But, Hundley is the next man up in Green Bay.
As a Bruin, Hundley broke a number of school records but played in very few foul weather games in Southern California. Moving up to Green Bay will expose him to elements he rarely played through in college. But let's not forget, Aaron Rodgers played at Cal.
NFLWeather.com is here all season long to help navigate weather-related game.