10-09-2015 09:00
Hail The Sunshine! Let The Sun Shine In Cincinnati
by Will Strome, Columnist, NFLWeather.com | 10-09-2015 09:00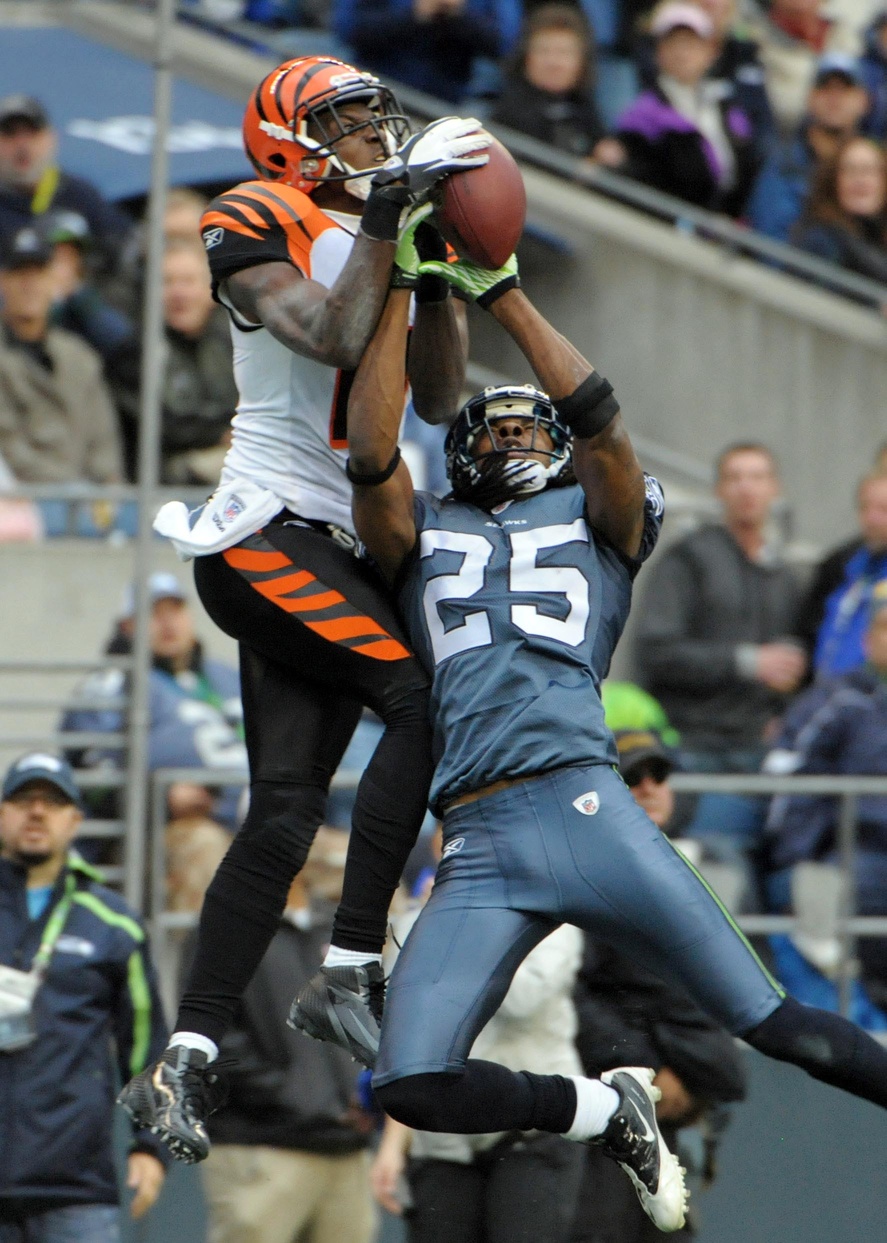 R Sherman and AJ Green. Photo courtesy of USA Today
One week after Hurricane Joaquin ripped the East Coast, all 12 outdoor NFL week five matchups have sunshine and clear skies on the horizon. Both the Cincinnati Bengals and Seattle Seahawks were two of the lucky teams to avoid the torrential downpour that a handful of sides were forced to endure last Sunday.
According to NFLWeather.com, a perfect Fall afternoon at Paul Brown Stadium with temperatures in the low-70s is expected come kickoff. Winds from the South, around 8mph, shouldn't be much of a factor.
The Russell Wilson and the Seahawks are no strangers to playing in the rain. Seattle is damp for almost the entire NFL season so the 'Hawks will take the nice weather when they can get it. But according to the NFLWeather.com Historical Analytics, Seattle (2-2) has played in 11 straight outdoor non-weather impacted games and posts a record of 9-2. Of those 11 games, only six times has the opposition scored double-digit points.
It's been quite a while since the Andy Dalton's Bengals (4-0) have played in the air or snow, as well. Cincinnati is 10-3 over their last 13 nice weather outings and 5-2 at home. Offensively, Cincy averages over 25 points per game over their last seven home games under the sun.
With an over under of 43/44, the big question becomes, will clear skies favor an aggressive passing game from the Bengal's elite receiver corps that includes A.J. Green or will Richard Sherman and the Legion of Boom close the skies. The last time these two sides met under clear skies was September 2011 in Seattle where the Bengals routed the Seahawks, 34-12 (that's 46 total points).