09-14-2016 10:00
NFLWeather Impact Report: Steelers and Bengals Try to Beat The Rain…..Again
by Will Strome, Columnist, NFLWeather.com | 09-14-2016 10:00
NFLWeather Impact Report: Steelers and Bengals Try to Beat The Rain…..Again
When Pittsburgh stormed into Cincinnati last January, they escaped with a narrow 18-16 AFC wildcard playoff victory in a torrential downpour. The only thing more unpredictable than the miraculous fourth quarter comeback was the weather. Hopefully, this game will be equally as exciting as the last outing. It looks promising that the elements will make another damp and dreary appearance.
According to NFLWeather.com, rain is expected for the entirety of this mouthwatering rematch between bitter AFC North rivals. Temperatures will be in the high-70s with humidity hovering around 80%. The wind shouldn't be much of a factor, topping out around 7mph, but Heinz Field's open end zone has always been a problem for kickers, rain or shine. And, a muddy grass surface could be the difference factor in the special teams department for both sides.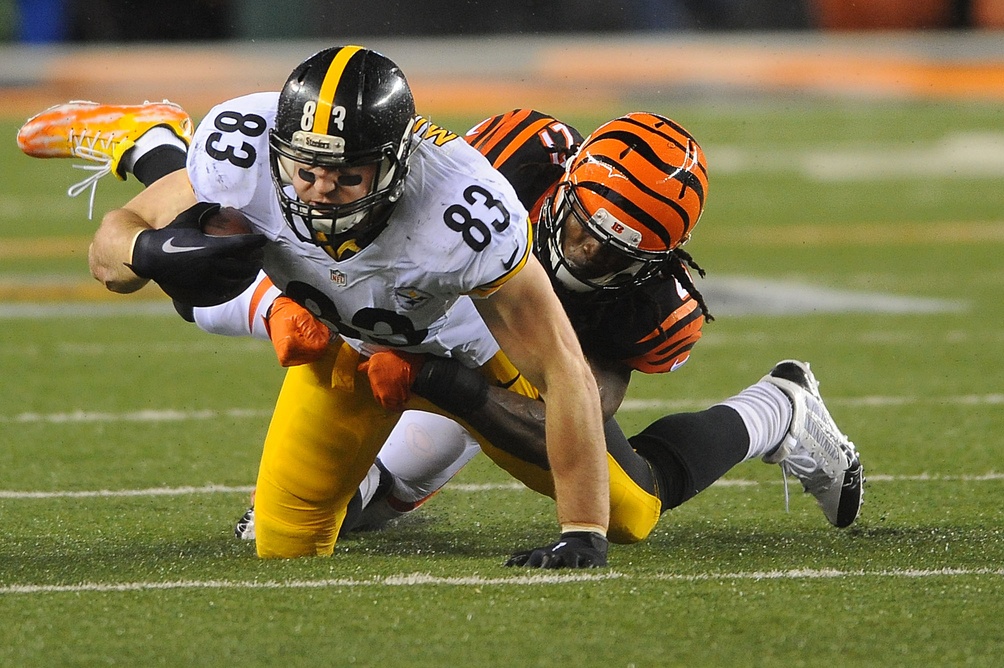 Steelers-Bengals. Photo courtesy of USA Today.
In Pittsburgh's rainy playoff win, neither team was particularly impressive as each quarterback threw a pick and both sides combined for seven fumbles (four recovered by opposing team). Despite both teams missing key players (Andy Dalton for Cincy was sidelined and the Steelers were forced to start a third string RB with Le'Veon Bell and DeAngelo Williams done for the season), all the heavy hitters will be back for this one, with the exception of Bell serving his suspension.
Since 2012, the Steelers (1-0) have posted an impressive 9-2 record in weather impacted matchups. Regardless of conditions, one player we can bank on that won't be phased by the rain is Ben Roethlisberger. According to the NFLWeather.com Historical Analytics, only once in 11 rain games has Big Ben not thrown a touchdown pass and in his last six weather-related matchups, he's averaged 33 passing attempts and over 240 yards. A little drizzle doesn't deter Roethlisberger from finding his top target as Antonio Brown has averaged over 10 targets a game in the rain.
Even though Cincinnati (1-0) has played in fewer weather-related games than Pittsburgh, posting a 3-3 record since 2011, don't let Dalton's lack of experience in crummy conditions fool you. His last two starts in the rain resulted in wins over tough Denver (2014) and New England (2013) teams while star wideout AJ Green was a complete non-factor against the Broncos. In those pivotal wins, Dalton completed 37-of-53 attempts for 358 yards, two touchdowns and two picks. The stats might not be anything to gloat about but a 2-0 record against both of those juggernauts certainly is. Expect Jeremy Hill and Giovani Bernard to alleviate some of the pressure off Dalton in the rain-soaked rivalry with Hill likely to see significantly more carries than his speedy counterpart.