12-23-2016 10:00
AFC West Wildcard Washout: Denver vs Kansas City
by Will Strome, Columnist, NFLWeather.com | 12-23-2016 10:00
Mother Nature has exposed her ugly side over the last few weeks around the NFL and little is expected to change on Sunday in Kansas City where the Chiefs and Broncos will not only battle for postseason survival, but the harsh elements featuring swirling winds and a piercing rain.
According to NFLWeather.com, both a heavy breeze and torrential rain will be relentless inside Arrowhead Stadium. Gusts of wind will top out around 20 mph and the downpour will soak into that battered grass surface that was already pretty worn down during last week's home loss to the Titans. Temperatures will be manageable in the mid-to-low 50s but it's the wind that could be the real factor on Sunday.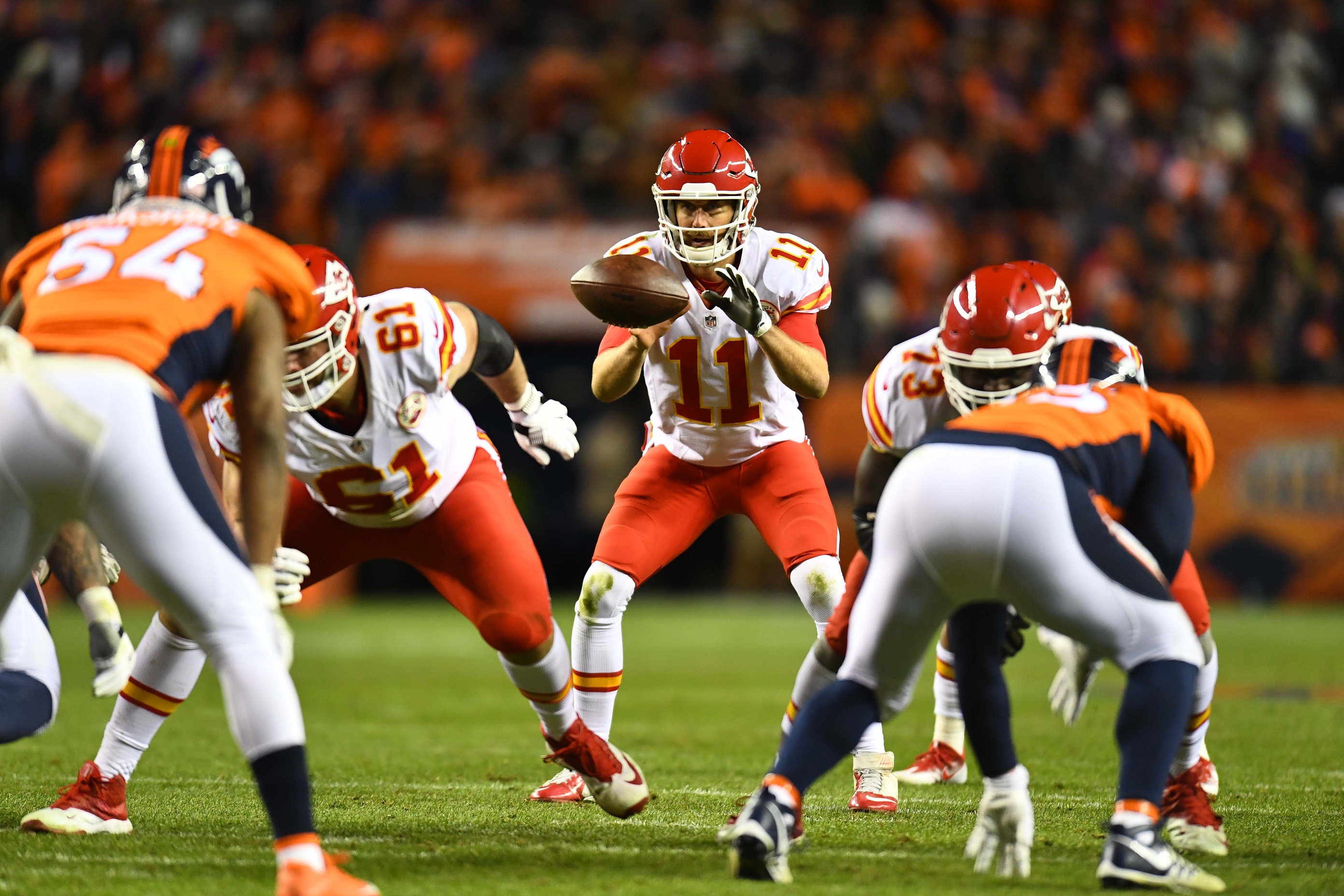 Devontae Booker. Photo courtesy of USA Today.
Both AFC West rivals have been impacted by weather on a number of occasions this season and both have been reasonably successful. The same goes for how well they've done historically, especially in the rain.
Kansas City (10-4) is already 2-1 in rain games this season and 8-4 since 2010. But according to NFLWeather.com Historical Analytics, KC is a flawless 3-0 at home when rain hits Arrowhead. The Chiefs were stunned at home last week against Tennessee in freezing conditions but aside from that unexpected loss, they're extremely difficult to beat at home especially when weather plays a key role. Having already beaten the Broncos in Denver earlier this year, it's tough to see KC not locking up a playoff spot for the second week in a row.
But, that will all depend on how effective the KC offense is against Denver's stout D which currently leads the league in passing yards allowed with less than 185 surrendered per game. Veteran Alex Smith has been very consistent during his time in KC and the same goes for competing in crummy conditions. On average over his last five rain games where four of which were victories, Smith dropped back 32 times while completing 22 attempts for 227 yards and a score. He's also only turned the ball over three times during that stretch.
Credit on the offensive side of the ball also needs to go to KC's running back committee who since 2015 are 4-0 in rain games when they see 20+ touches. Spencer Ware has been the most effective recently but Jamaal Charles and Charcandrick West have also been utilized and found success when healthy. Over his last five rain games, Ware has tallied 442 rushing yards from 79 touches (an impressive 5.5 ypc) and two touchdowns.
Denver (8-6) is in deep do-or-die territory and a postseason berth is starting to look pretty grim. Having lost three of their last four games, the Broncos were once a game back from the summit of the AFC West division but things have gone south fast for Trevor Siemian and the struggling offense. You know things aren't going well when your own defensive captain points the finger at the offenses' glaring woes during postgame locker room interviews. Siemian's offense has averaged a measly 12 points per game over the last three outings, but the ground game isn't exactly doing their part towards taking the pressure off the young QB.
A few weeks ago, USA Today's Steve Gardner mentioned how newly-acquired Justin Forsett might steal some carries from Devontae Booker since he's already familiar with Gary Kubiak's offense. Well, that was certainly the case last week when Forsett out touched Booker by four carries so we may be seeing yet another changing of the guard in Denver's backfield. Neither RB is a solid start in fantasy this week, especially since most leagues have championships during week 16. Sadly, the same could arguably be said for Denver's top two wide-outs, Emmanuel Sanders and Demeryius Thomas. However, Sanders has had terrific recent success against KC, scoring four times in the last four matchups.
A loss for Denver will likely put an end to their topsy-turvy season while KC can still bounce back if they end up dropping a second straight game at home. But given KC's recent rain game success and Denver is a sinking ship, it appears that on Sunday it will literally rain on and put an end to the Bronco's postseason parade.