09-07-2016 09:00
NFL 2016 Season Kickoff
by The NFLW Team | 09-07-2016 09:00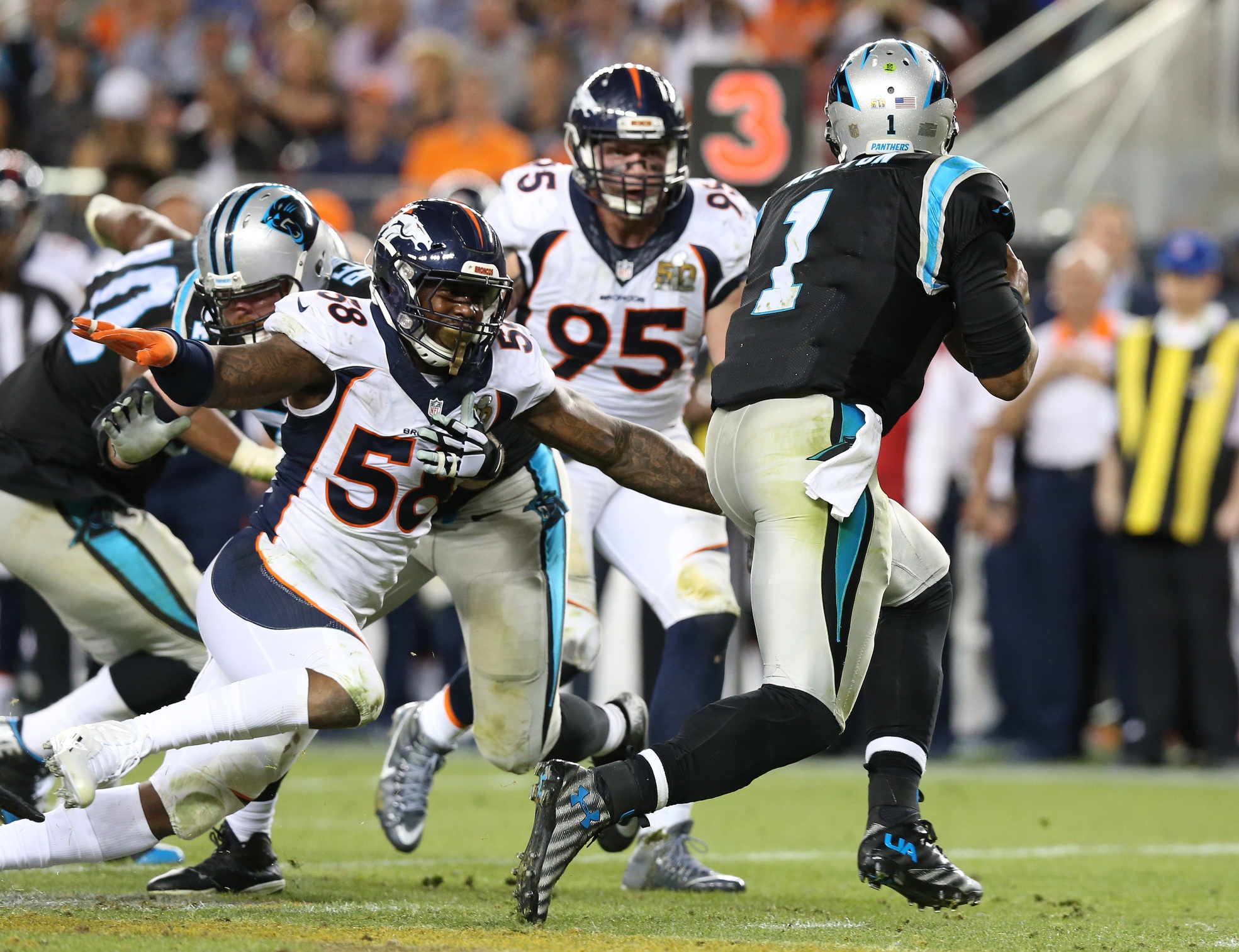 Superbowl 50. Photo courtesy of USA Today.
Seven months after hoisting the Lombardi Trophy in Santa Clara, the Denver Broncos will defend their Super Bowl 50 crown against a vengeful Cam Newton and company who will be searching for nothing short of sweet revenge.
According to NFLWeather.com, temperatures will be in the low-80s with humidity lingering around 27% at game time. Wind shouldn't be much of a factor, topping out around 5 mph, and the likelihood of precipitation is 0% as of Tuesday. However, a light rain and fog is expected to roll through the area Tuesday evening so who knows what could still be hovering around Denver come Thursday's kickoff on the grass surface of Sports Authority Field at Mile High.
According to NFLWeather.com's Historical Analytics, The Broncos are rarely bothered by the natural elements, posting a 4-2 record in rainy matchups since 2010 with an offense that averages just under 30 points per game. Over those six games, it's clear the offensive game plan doesn't sway towards the run in the rain with quarterbacks dropping back on average almost 32 times per game. That could mean Trevor Siemian, making his first career NFL start, could surprise a few people with a higher number of drop backs than most would expect. Rain or shine, Peyton Manning's successor shouldn't be too phased by the elements having played his college ball at Northwestern University, along the windy banks of Lake Michigan. It also doesn't hurt having aerial weapons such as Demaryius Thomas and Emmanuel Sanders at your disposal as well as a bruising running back like CJ Anderson to hand off to.
Carolina, 0-2 in the high altitude since 1997, is historically a solid team in bad weather as well. According to the NFLWeather.com Historical Analytics, the Panthers are 5-1 in weather-related games since 2011 with a defense that only surrenders 17.3 points per game. But all eyes will be on Newton who averages at least one touchdown and one turnover in every outing where weather is a factor. Against a stout Denver defense that was third best in the league last year against the run (83.6 yards against per game); the Panthers will need tight end/security blanket Greg Olsen to cause some problems between the hashes and highly-touted wide receiver Kelvin Benjamin, who missed all of last season, to create some plays downfield. Jonathan Stewart will be the workhorse in the backfield both this game and the entirety of the 2016 campaign.
Back in 2014, Denver had home games week one and two, and while the first game was not impacted by weather, the second game against Kansas City featured a downpour. Here's to hoping we see some unexpected conditions for Thursday's anticipated Super Bowl rematch to ignite the NFL season.