10-13-2017 16:00
Jaguars Hosting Rain and Rams on Sunday
by Will Strome, NFLWeather.com | 10-13-2017 16:00
It's starting to feel like every NFL game in the Sunshine State this season has been effected by rain and Sunday in Jacksonville will be no different when the Jacksonville Jaguars host the Los Angeles Rams.
According to NFLWeather.com, Jacksonville is expecting rain this weekend with an all-day drizzle on Sunday ending in the early evening. Temperatures will hover in the mid-to-low 80s with a light 8-10 mph wind. The rain shouldn't be very heavy so anticipating a downpour won't be a problem, but a slick pigskin and Bermuda grass surface inside EverBank Field are a completely different story.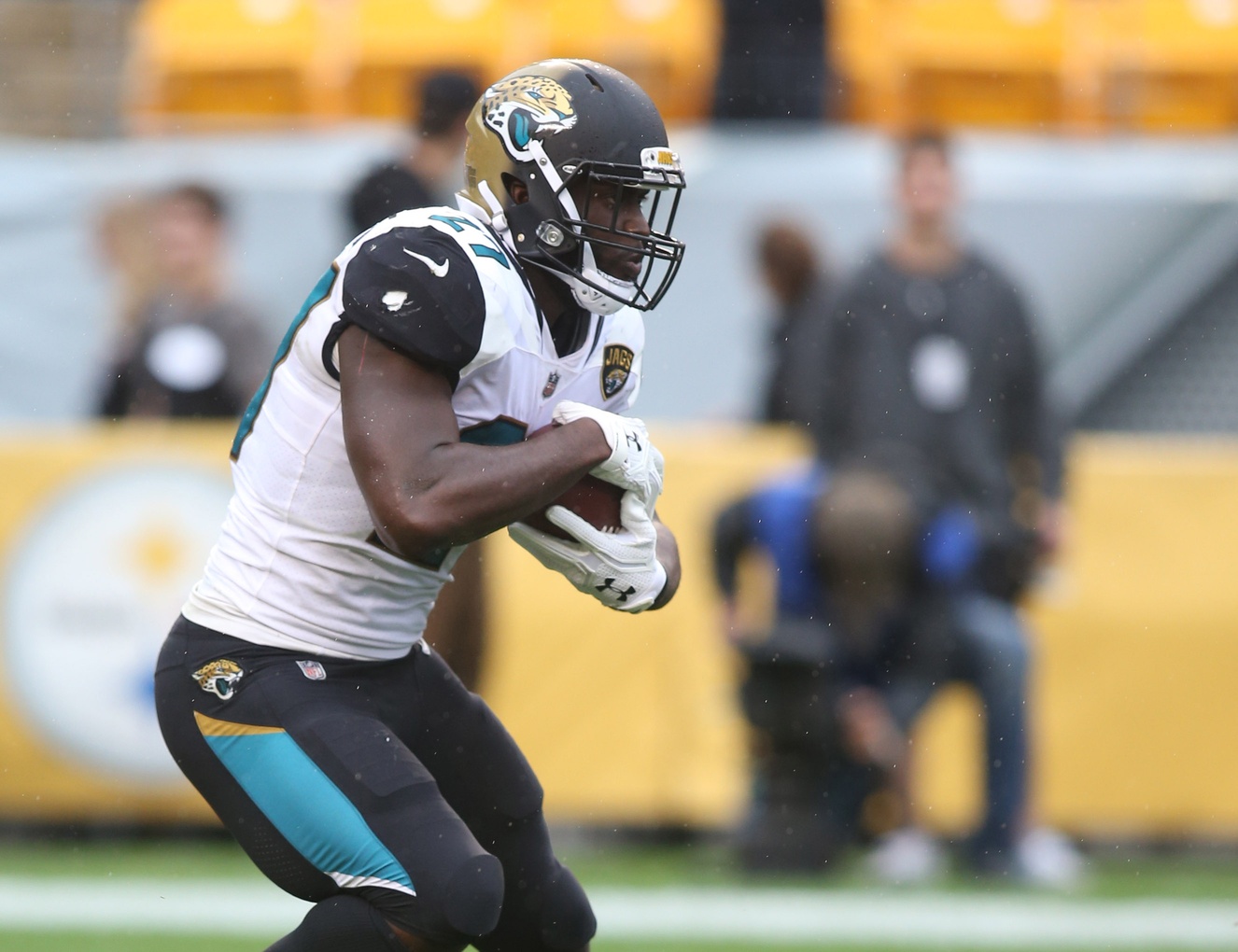 Fournette Leonard. Photo courtesy of USA Today.
Jacksonville (3-2) is perfectly prepped for a game like this, having already played in and won two rain games this season. But success in the rain for the Jags hasn't always been the case. Since 2010, the team is 4-2 in rain games but 2-2 prior to this season, picking up both wins at home. These last two weather impacted games though, both away from home, Jacksonville has outside its opposition 74-16.
It's been a lethal combo of suffocating defense and unpredictable offense in both rain game victories for the Jags, and it was a different player each day that played the role of hero. In round one against Baltimore, a 44-7 drumming in London, quarterback Blake Bortles tossed four TD's, completed 65% of his passes and steered clear of turning the ball over. As for round two, a shocking 30-9 win in Pittsburgh, Leonard Fournette proved once and for all he's totally legit with a 28 touches for 181 yard performance including a pair of scores. Everyone else, like receivers Allen Hurns and Marquise Lee, have been virtually nonexistent but will each be a lurking threat this week.
As for Los Angeles (3-2), a team that's played home games for decades under a dome in St. Louis or cloudless LA sunshine, the Rams are surprisingly a tough team to beat when poor weather is a factor.
According to the NFLWeather.com Historical Analytics, since 2009 the Rams are 4-1 when rain is in the forecast with the most recent being a 37-32 come from behind win at Tampa Bay. Quarterback Jared Goff, who's having a sensational sophomore season, hasn't played in a rain game since his days at Cal when the Golden Bears were thumped in Eugene years ago.
Even if Goff shines in Sunday's damp and dreary conditions, if the running game gets stuck in the mud, the entire offense will struggle against JAX's impressive defense. Bank on Todd Gurley seeing over 20+ touches and being a total workhorse in both the running and passing attack.
Both the Rams and Jags are extremely fortunate to have arguably two of the top three or four young running backs in the league. USA Today's Steve Gardner praised Fournette's week five performance in his most recent fantasy article, pointing out the rookie runner racked up 30.4 points in a standard scoring league. Could he recreate another historic performance? Not likely, but the Rams do allow over 133 rushing yards per game and have surrendered a league-leading seven rushing touchdowns so another big outing could absolutely be in the forecast.
If the LA defense doesn't slow down and contain Fournette, the long-time laughingstock Jacksonville Jaguars will be a respectable 4-2 on the summit of the AFC South. If they don't, well guess what, the Rams will be the surprising 4-2 team and former laughingstock who are sadly stuck in a market where no one will even notice.