12-12-2015 16:00
Dallas Cowboys at Green Bay Packers: Will It Rain on Romo's Return?
por Will Strome, Columnist, NFLWeather.com | 12-12-2015 16:00
The cruel Wisconsin winter will show it's frigid form with relentless rain on Sunday when the NFC Eastern contending Dallas Cowboys travel to Green Bay with high hopes of downing the Packers. According to NFLWeather.com, 14 mph winds will be a major concern for the kicking game with a relentless rain expected to linger all afternoon. Lambeau's Desso Grassmaster surface will be put to the ultimate test, especially if temperatures drop. Come kickoff, temperatures should be low-50s but a late afternoon kickoff will result in a frigid second half.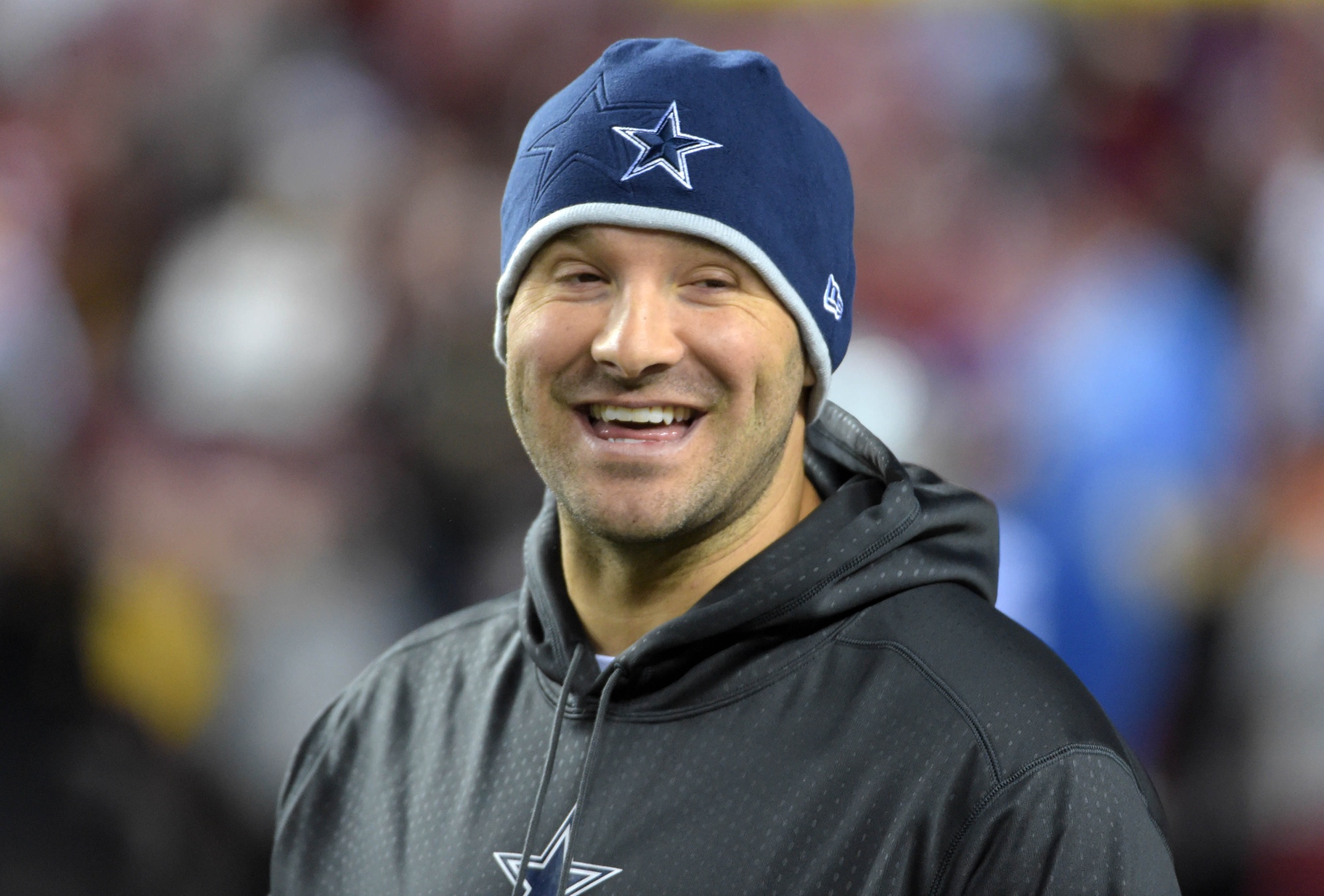 Tony Romo. Photo courtesy of USA Today.
At the top of the NFC North is Green Bay (8-4), a team that's already lost one rain game at home this season. On Thanksgiving against heated-rival Chicago, turnovers and missed opportunities lead to a major upset. Aaron Rodgers completed 22-of-43 attempts for 202 yards, a touchdown and an interception but it certainly didn't help the passing game that Davante Adams only hauled in two of his 11 targets. Aside from his fumble, Eddie Lacy had a solid performance with 17 touches for 105 yards and a score. But the Rodgers pick and the Lacy fumble were ultimately too detrimental to overcome.
We all remember from Deflate-gate that in colder and damp conditions quarterbacks like their footballs with slightly less air. If the nonstop downpour turns to freezing rain, both quarterbacks will have major issues with their grip and release. According to the NFLWeather.com Historical Analytics, both teams over the last four years have played in a combined 10 rain games and only once has either side had less than 20 passing attempts. Clearly neither offense allows Mother Nature to dictate when and how often the play calling commands for an aerial assault.
Since the 2011 season, Dallas (4-8) averages over 32 passing attempts per rain game. Tony Romo has been under center for all of them but Sunday's starter will once again be veteran Matt Cassel whose last start on the road in the rain was back in 2012. Back then, Cassel was with Kansas City and his Chiefs lost a 16-13 overtime heartbreaker to Pittsburgh. He finished the afternoon 11/26 for 154 yards and one interception.
The Cowboys are 2-2 in rain games since 2011 but 0-2 against NFC opposition. Green Bay has played in six rain games since 2012 with three different starting quarterbacks, posting a 3-3 record. With Rodgers, the Pack are 2-1 with the lone loss coming against Chicago on Turkey Day.
But it's the Green Bay ground game that routinely determines a Packers win or loss in weather impacted matchups. When Eddie Lacy and James Starks combine for 25 touches or more, the team is 3-1. Lacy is an ideal back for weather-related games because of his bruising running style, especially between the tackles. He averages over 75 yards per game in the rain and a touchdown.
Like GB, if the Dallas rushing attack gets 30 carries or more, then the Cowboys are 2-0. Against Miami in the Cowboys' lone rain game victory (24-14) of 2015, the team rushed for 166 yards with Darren McFadden accounting for 129 on 29 touches.
During the downpour on Sunday, even though both sides will likely drop back at least 20 times or more, limiting turnovers will be crucial but an absent ground game will without a doubt result in a loss.