12-10-2016 22:05
Semana 14 Sientalos / Juegalos
por Will Strome and Matt Aloisi | 12-10-2016 22:05
Quarterbacks
Start 'em: Carson Palmer, Jameis Winston
Facing a poor secondary could be the right play for the Arizona QB. He hasn't won you too many games this year but if Flacco can succeed against the Dolphins, so can Palmer.
Winston has been a stud all season and at home against New Orleans' awful secondary; the former Heisman winner will thrive. With zero weather concerns expected, Winston might get close to 40 attempts in ideal passing conditions.
Sit 'em: Trevor Siemian, Tyrod Taylor
Even though he has the weapons, Siemian hasn't really put it together this year consistently. Having to rely on the defense to win games, his point expectations this week makes me want to keep him benched.
Pittsburgh doesn't exactly have the best secondary but snow is expected to hit Buffalo all weekend. The Bills will lean on a heavy dose of McCoy over Taylor this week.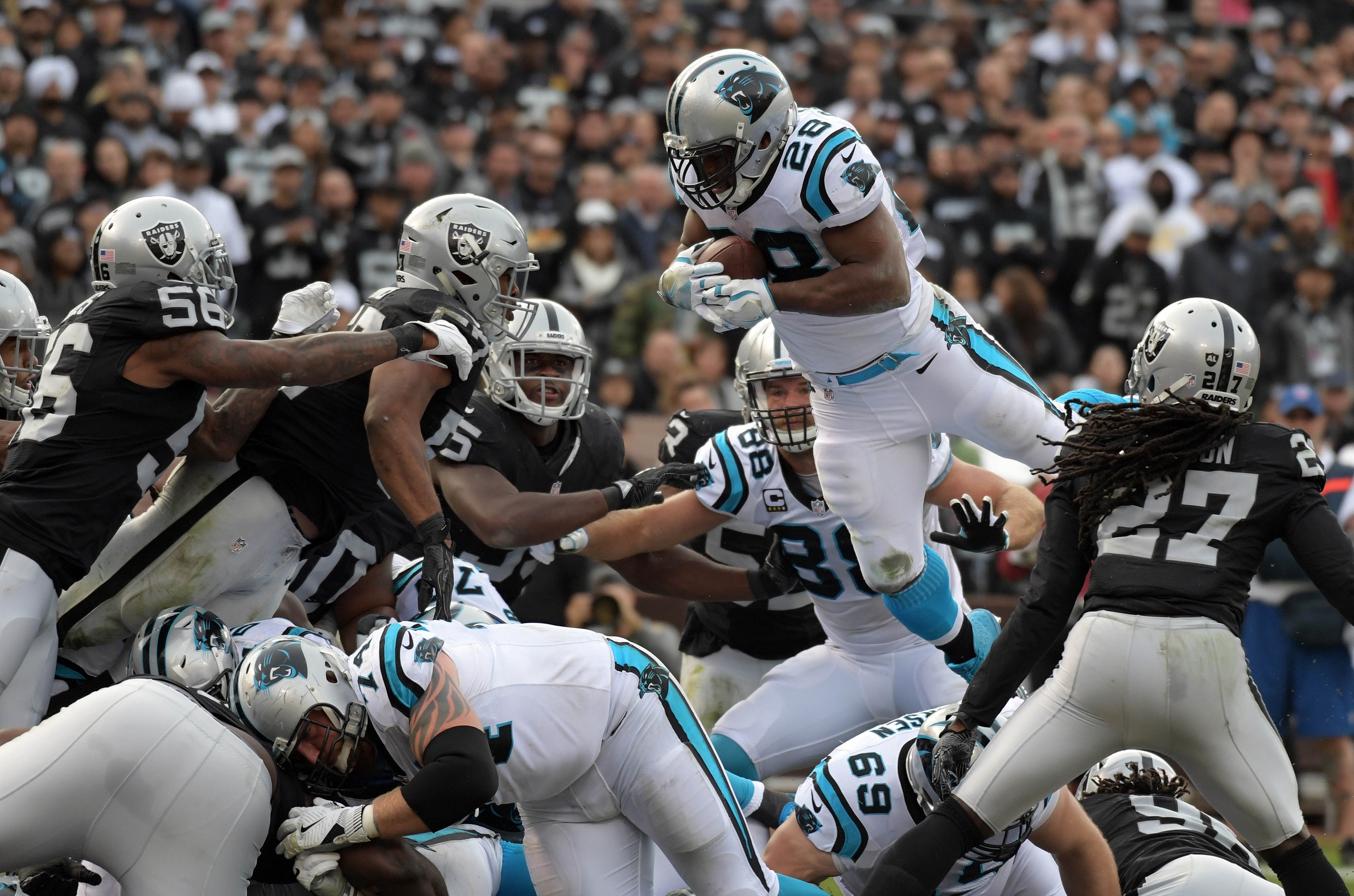 Jonathan Stewart. Photo courtesy of USA Today.
Running Backs
Start 'em: Jonathan Stewart, Matt Forte
We didn't like him against Seattle's solid defense last week but against San Diego's inconsistent defensive unit, J-Stew is back on track for a big afternoon with zero weather concerns.
A young QB is getting back under center for the Jets and who better to rely on than your "do it all" running back? A big plus here, he faces one of the worst defenses in the league in San Francisco.
Sit 'em: Mark Ingram, James Starks
Tampa has a great run defense and I don't see Ingram winning you a playoff game here. Rather, I see New Orleans throwing a ton in this one having to play from behind.
The Seahawks thwarted Jonathan Stewart a week ago and the same will go for Starks. Even though GB is expected to run a decent amount because of snow and bitter cold in the forecast, Christine Michael could steal a handful of carries against his old team.
Wide Receivers
Start 'em: Julian Edelman, Tyler Lockett
Now that he is healthy, Seattle can put Lockett to good use against a Green Bay secondary that lacks the ability to stop the pass. He also has special teams upside that can put you over the top.
Sit 'em: Brandon Cooks, Allen Robinson
Cooks has struggled to consistently to be involved in this offense and is no longer the #1 receiver.  He is better on the turf and has been posting boom or bust numbers this year.
Blake Bortles has turned into the king of garbage time points but aside from that, the passing game in Jacksonville has been virtually nonexistent. Despite the perfect weather conditions, Xavier Rhodes will be covering Robinson all afternoon which hasn't bode well for other top receiving targets this season.
Tight Ends
Start 'em: Ladarius Green, Jason Witten
Green was targeted 11 times last week and appears to be Big Ben's new favorite redzone weapon. Seeing that same number of targets this week might be a stretch, but moving forward, he's a must own a potential must start every week. Not to mention, with snow in the forecast, Big Ben might be looking for shorter routes to his sure-handed tight end.
Last week was the first game that Witten didn't record a single catch. I believe they will make it up to him in a big rivalry game.
Sit 'em: Dwayne Allen, Will Tye
Having gone off last week, Allen will be heavily owned in daily fantasy. Three TD's in a game is hard to replicate, especially since he only saw four targets all day. Don't fall for the trap!
Unless Tye falls into the endzone, his expectations are pretty low. Do you want to risk your playoff hopes on this play?