02-01-2018 10:00
Super frio Super Bowl ... fuera del estadio
por Will Strome, NFLWeather.com | 02-01-2018 10:00
For the first time in NFL history, the second half kickoff temperatures during the Super Bowl will potentially dip below zero. Well, outside the venue it will be unbearably cold but luckily for fans attending Super Bowl LII, U.S. Bank Stadium will be cozy and comfortable for Sunday's matchup in Minneapolis, MN when the New England Patriots play the Philadelphia Eagles.
An indoor Super Bowl always dampens the final NFLWeather.com story of the season, but, up until this final week we've endured just about every possible forecast. Serious snow found its way to Buffalo where the Bills won in a blizzard against the visiting Indianapolis Colts in overtime. Hurricane Irma forced the Miami Dolphins and Tampa Bay Buccaneers to reschedule their Week One matchup for sunny skies later in the season. Thus, both teams had to use their mid-season bye in the opening weekend. Dozens of games over the last few weeks featured freezing temperatures but somehow, someway, neither outdoor game over Conference Championship weekend offered even a flurry.
For Super Bowl weekend however, a frigid forecast will be in full force for any fan crazy enough to brave a Minneapolis outdoor bar crawl but conditions for the big game will be perfect, much to our dismay. Let's be honest, wouldn't we all enjoy watching another Ice Bowl?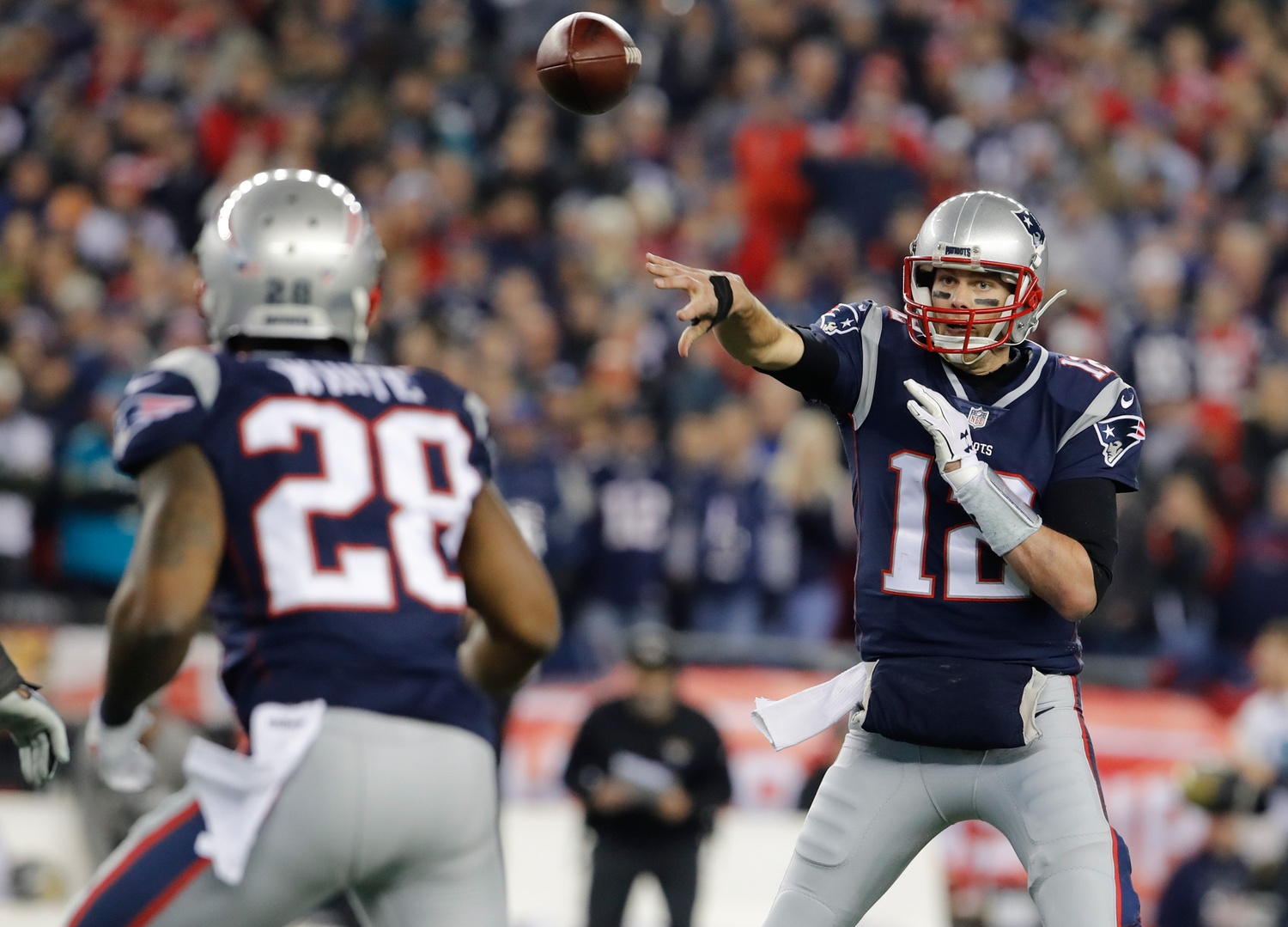 Tom Brady. Photo courtesy of USA Today.
According to NFLWeather.com, the Twin Cities will be a frozen tundra with a cold front rolling in this week. Game time temps will hover in single digits but plummet as the evening goes on, with the wind chill expected to be around -14 come the fourth quarter. There's still a chance for snow but a 100% chance of icy Siberian conditions, but probably not near enough for the dome to collapse……again.
Even though both sides play outdoor home games, Philadelphia and New England both competed plenty of times indoors over the last few years. Inside domes on the road since 2013, the Eagles are 4-6 but haven't won indoors since Philly flew to Dallas and escaped with a 33-27 win in November of '15. Quarterback Nick Foles was an indoor quarterback during his years in St. Louis, so don't think he'll be completely out of his element as he goes up against the G.O.A.T., Tom Brady.
According to the NFLWeather.com Historical Analytics, Bill Belichick and company are a flawless 10-0 in domes since the team lost to the New York Giants in the Super Bowl back in 2012. Football fans nationwide always talk about how 'Tom Terrific' lives up to his name best in games late in the season featuring extremely crummy conditions, but, who would have fathomed he'd be just as good, if not better, than his outdoor Hall of Fame self?
Both these outdoor teams are built for an outdoor style of football, with the New England offense likely to put up 50 points in any type of playing condition, giving them the ultimate edge. But Philadelphia has been a team of destiny and maybe in Minneapolis we'll see a new hero in the cheesesteak city. Wow, that was a bad sandwich joke. Until August………